Ryan Rice | Portfolio / Resume
About Ryan Rice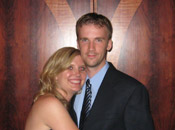 I have 12 years (and counting) job experience in web design/development and graphic design and 1 year job experience in Engineering Product Design CAD. I also have many years of non-formal job or education related experience in all my fields of knowledge.
I graduated in 2003 from East Tennessee State University with a B.S. in Digital Media. While there I concentrated on web design and 3D modeling/CAD.
Portfolio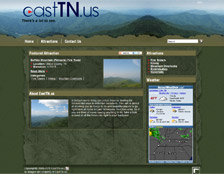 I have a portfolio with a few samples of my works. My portfolio consists of various areas of digital media, graphic design, photography, web design, CAD, Google Sketchup 3D models and others.
Quick Info
My areas of knowledge and experience:
Web Design (15 years) - Visual Studio, Adobe/Macromedia Dreamweaver, Adobe/Macromedia Flash, HTML, CSS, and ASP.NET
Database (12 years) - MS-SQL
Raster Graphic Design (16 years) - Adobe Photoshop
Vector Graphic Design (15 years) - Adobe Illustrator
2D animation (16 years) - Adobe/Macromedia Flash
Engineering Product Design CAD - Auto CAD (college experience), Key Creator a.k.a. CAD Key (1 year)
Digital Photography (15 years) - Adobe Photoshop